Sunday Services
Our church has been holding services in this sanctuary for more than 100 years. It's a sacred space that surrounds us all in Love.
During our 10:30 AM Sunday morning service you will hear the Weekly Bible Lesson, which is filled with ideas that give a better understanding of God. Our service also includes singing hymns together, a solo and time for silent prayer and the Lord's Prayer.
Know a child or teenager who would like to learn more about God? Our Sunday School meets on Zoom after the church service.
The Children's Room is closed at this time.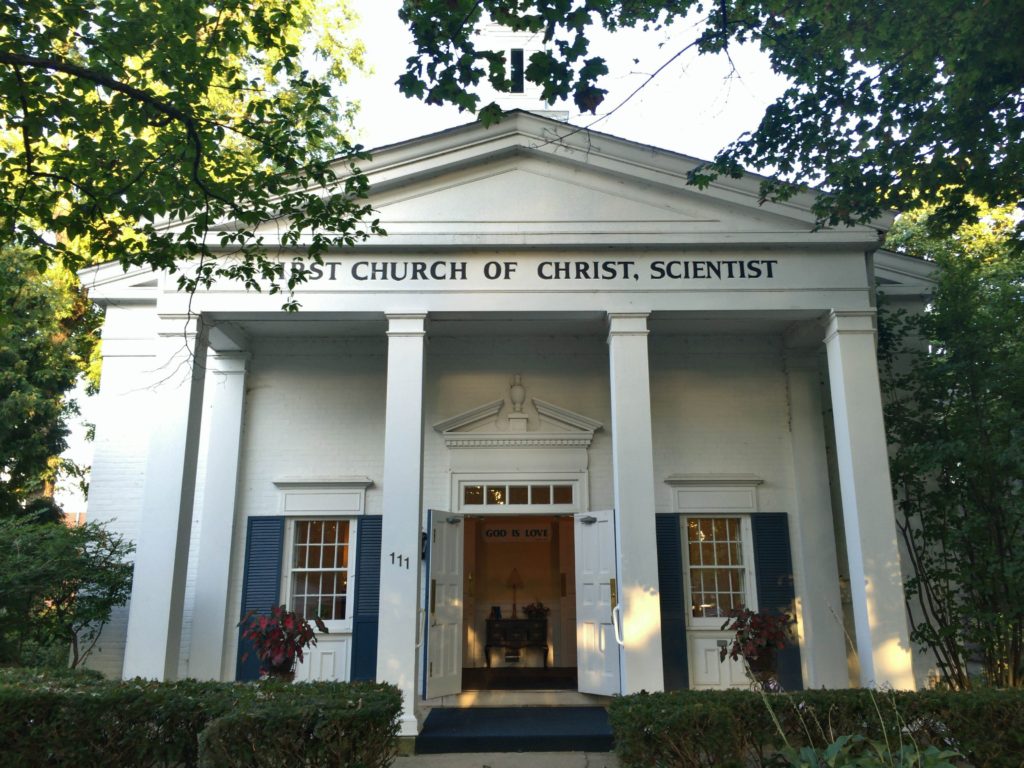 Wednesday Services
We also get together for dial-in midweek testimony meetings on Wednesday evenings at 7:30 PM. Hear how others are putting the ideas they're discovering in Christian Science into practice.
Short readings – chosen to address a world, national, or local need – are followed by prayer, singing, and the sharing of accounts of healing experienced through Christian Science. We'd love to have you join us!
Thanksgiving Service
In addition to our Sunday and Wednesday services, we also hold a service on Thanksgiving Day. It's a joyful celebration, and there's a special time set aside for the congregation to express gratitude for the blessings they've received. You, your family, friends, and neighbors are invited to join us on Thanksgiving morning at 10:30 AM.