Christian Science Reading Room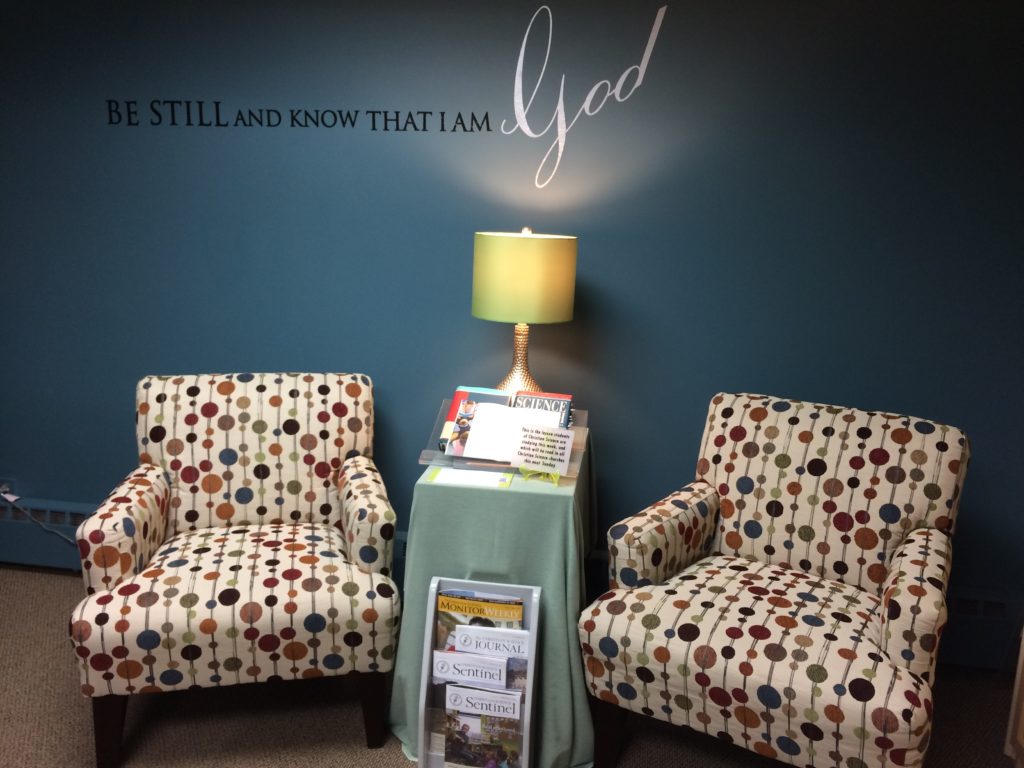 Sharing with the community is the purpose of our Reading Room! Here you will find a wealth of Bible resource materials along with Christian Science publications to buy, borrow, or read.
The Reading Room is a public resource for anyone on his or her quest for spiritual understanding and is open to people of all faiths, backgrounds, and ways of life. It is staffed by individuals who actively study and practice Christian Science and are dedicated to helping visitors discover the peace, healing, and spiritual solutions available to all from a loving God.
LOCATION & HOURS
Stop by our new location in downtown Geneva, 322 W State Street, Suite 105 (enter through the door between Salon Trio and Dancer's Dream).
Hours are:
Wednesday, Thursday, and Friday Noon to 4PM
Saturday 10AM to 1PM
You can also orders products by phone at (630) 232-2868 or email csreadingroomgenevail@gmail.com. We accept cash or check only.
Products and information available for sale include:
Science and Health with Key to the Scriptures and other writings by Mary Baker Eddy
Biographies of Mary Baker Eddy
Bibles and Bible reference books
Christian Science magazines, including Christian Science Sentinel, The Christian Science Journal, El Heraldo de la Ciencia Cristiana
The Christian Science Monitor Weekly, a Pulitzer Price winning international newspaper
Bible stories for children
Christian music and spoken word CDs
Directory of resources, including church services, Sunday Schools, testimony meetings, college organizations, as well as Christian Science practitioners, Christian Science teachers, and Christian Science Nurses
The Reading Room is also a great place to read the weekly Christian Science Bible Lesson. Each week's topic offers fresh inspiration for a deeper understanding of God's unconditional love and care for each of us.
We look forward to seeing you at the Reading Room soon!